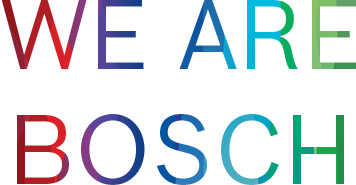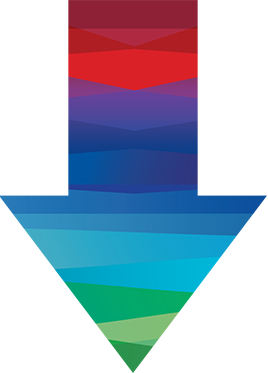 AT.io
MASCAREIGNES AUTOMOTIVE SERVICE is a regional group. It has represented BOSCH in Madagascar for over 50 years. Appointed by BOSCH GmbH (Germany) to expand and develop the business in Mauritius, MASCAREIGNES AUTOMOTIVE SERVICE Ltd. (M.A.S.L. MAURITIUS) has been constituted in 2012 with 3 main departments:
1. BOSCH Power Tools
This department covers distribution and after-sales service in the retail network. Supplying brands such as BOSCH and Dremel, BOSCH Power Tools offers quality customer support service for these power tools.
2. BOSCH Aftermarket
This department is responsible for the distribution of auto parts to car dealerships. It also serves the local spare parts network. Any new BOSCH part that you find in your vehicle, after your "servicing" or any other intervention, comes from M.A.S.L.!
BOSCH Aftermarket is also the exclusive distributor of Monroe shock absorbers and suspensions, Pirelli tyres and Wynn's products. These premium brands are partners of the BOSCH CAR SERVICE network in Mauritius.
3. BOSCH CAR SERVICE
Expertise, high-tech and proximity
In 2013, M.A.S.L. launches the first BCS workshop in Mauritius, located in Phoenix. 6 years later, 5 workshops are present across the island, in Bagatelle, Belle Vue, Tamarin, Flacq and Grand Baie.
October 2019 underscores another turning point for M.A.S.L. and BOSCH CAR SERVICE. The premium brand of maintenance and repair of vehicles launches its new digital ecosystem. True to its DNA and to its history as an innovator and forerunner, BOSCH CAR SERVICE unfolds its WEB-TO-STORE strategy. It is a first in Mauritius. The BOSCH CAR SERVICE online portal allows customers to make appointments online 24/7, with access to a personalised customer support programme, MYCARSERVICE. This online concierge is supported by the network of BOSCH CAR SERVICE workshops found throughout Mauritius, and offers a complete maintenance and repair service.
BOSCH CAR SERVICE
Bosch is currently the world's leading equipment manufacturer. For more than 125 years, its name has been associated with innovative technologies and groundbreaking inventions that have made history. Be it at home, at work or in your vehicle, Bosch technologies are part of your everyday life. Our ambition is simple: to improve and simplify lives.
A trademark of Bosch's Product & Service Department, BOSCH CAR SERVICE is the world's leading multibrand car maintenance and repair network; enjoying the reputation, expertise and technologies of Bosch.
In 1886 Robert Bosch founded the "Workshop for Precision Mechanics and Electrical Engineering" in Stuttgart. This is when the international company Robert Bosch GmbH was born. From its beginnings, the company is defined by its innovative spirit and its social commitment.
In 1921, a partnership is born between Bosch and Max Eisenmann & Co, and the "Installation and repair workshop of Robert Bosch AG" comes to life. The first Bosch Service workshop has just been launched. Fast forward to 2019, there are more than 16,000 Bosch Car Service workshops.
The success of BOSCH CAR SERVICE is based on:
Certified expertise
Multibrand skill
Advanced technical and technological support
A network of workshops strategically positioned for maximum proximity
Customer support and personalised advice
Access to premium brands for automotive components
In Mauritius, 5 workshops, located in Grand Baie, Belle Vue, Tamarin, Bagatelle, and Central Flacq, constitute the BOSCH CAR SERVICE network. There is always a BOSCH CAR SERVICE near you!
True to its DNA, BOSCH CAR SERVICE Mauritius provides services backed by new technologies. Thanks to its "Web-to-Store" strategy, BOSCH CAR SERVICE fosters qualities such as proximity, responsiveness and a personalised support service.
You can make an appointment online on your BOSCH CAR SERVICE website.
MYCARSERVICE is a fully digitalized support service. Use it to manage all maintenance and repairs of your vehicle through your personal digital customer account.
ONLINE APPOINTMENT
Wherever you want, whenever you can!
Your BOSCH CAR SERVICE are open on Monday to Saturday, from 8:30 to 18:00.
Find the date and time fitting you for your next online appointment.
MYCARSERVICE
Connect to your space - MYCARSERVICE
View your service and repair reports, and your quotes/invoices.